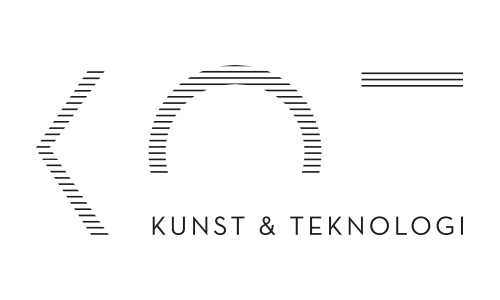 Kunsthall Grenland is a non-comercial fundation situated in Porsgrunn. We strive to have an open and audience friendly profile, through exhibitions, education and workshops for various target groups. Our projects reflect the innovation that exists in contemporary art, often represented in the form of experiments, risk taking and social commitment.
The kunsthall program presents every year one or several exhibitions within the Art and Technology /Sience field. We strongly belive that the meeting between art, technology and science can play an important role in the society we live in by asking critical questions, seeking new strategies and by expanding our experience in meeting with the technology of the future.
Kunsthall Grenland is partner in the art festival greenlightdistrict, taking place in May 2017. The festival's subject are the challenges facing the Grenland Region in the meeting between ecological and industrial interests. By adventing new technology and a broader sense of environmental though, that can be based on the traditional industrial heritage.
We have the following partners in the EEA and Nordic countries: Laznia CCA, Imago Mundi, Finish Bioart Society, IT University of Copenhagen, Malmö University, Nikolaj Kunsthall, Forum Box.
Kunsthall Grenland are part of PNEK (Production Network For Electronic Art), partner in the Norwegian Kunsthall Network and member of Norwegian Arts Assosiation.
---
Greenlightdistrict

Greenlightdistrict is an ongoing arts project, developing artistic examinations about our regions rich industrial history and tradition. In 2017 Greenlightdistrict was held as a national arts festival in, housing well over 80 artists, in a collaboration between Kunsthall Grenland, Spriten kunsthall, Telemark Kunstsenter og Skiens kunstforening. You can read more about this festival and future projects by clicking here
---
 Previous exhibitons
greenlightdistrict, an art & research project 2018
Hybrid Matters, A Nordic Art & Science Network Program 2016
Nearly Human, curated by Jasia Reichardt 2015
Living In A Hybrid Environment, curated by Erich Berger 2014
Cumulus Olympia, curated by Tom Hovinbøle 2013
FOO, curated by Atle Barcley 2013